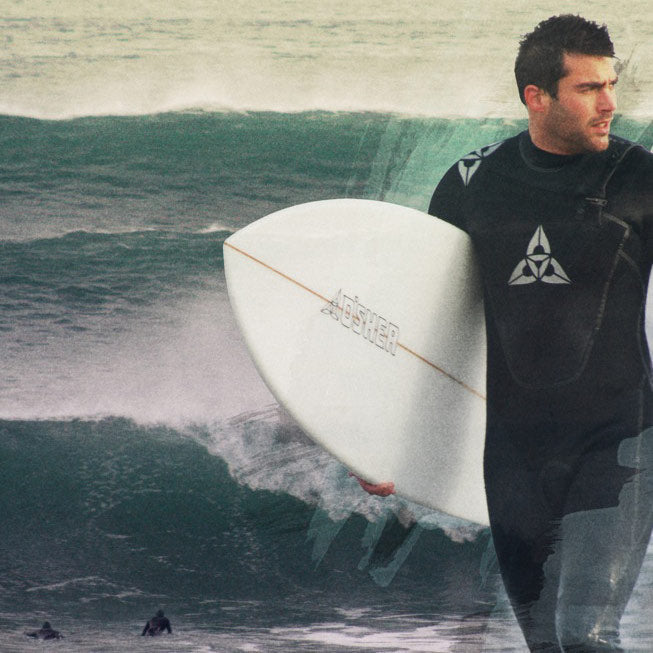 Women's, Mens & Kids Wetsuits
100% LIMESTONE NEOPRENE USED ACROSS OUR ENTIRE RANGE!
Most manufacturers only use the highest quality limestone derived neoprene on small sections of their wetsuits across most of their ranges, often on the critical flex areas, such as under the arm... why? ... because it is an expensive material.
WE DON'T MAKE THIS COMPROMISE & USE 100% LIMESTONE NEOPRENE TO MAKE THE ENTIRE WETSUIT - ACROSS OUR WHOLE RANGE... INCLUDING KIDS...
WHY DID WE CHOOSE LIMESTONE NEOPRENE?
The answer is simple, but important... it performs better than petro-chemical neoprene and has a much reduced environmental impact.

We decided early on in the design process that we would not compromise on quality across our range by mixing in cheaper, petro-chemical neoprenes, so you will find the same quality materials on our kids suits, as on our adults.

We chose JAKO CR Limestone infused neoprene, which we call TRUFLEX.
TRUFLEX has a unique cellular structure which provides enhanced heat retention, ensuring improved insulation and warmth in colder waters. It also has a lower water absorbtion rate.

THE BOTTOM LINE IS THAT IT IS WARMER THAN PETRO-CHEMICAL WETSUITS.
Furthermore, TRUFLEX boasts exceptional, elasticity, flexibility and durability, whilst having a super soft feeling when worn. You get a great fit and a fantastic range of movement, even on a 6/5/4mm.