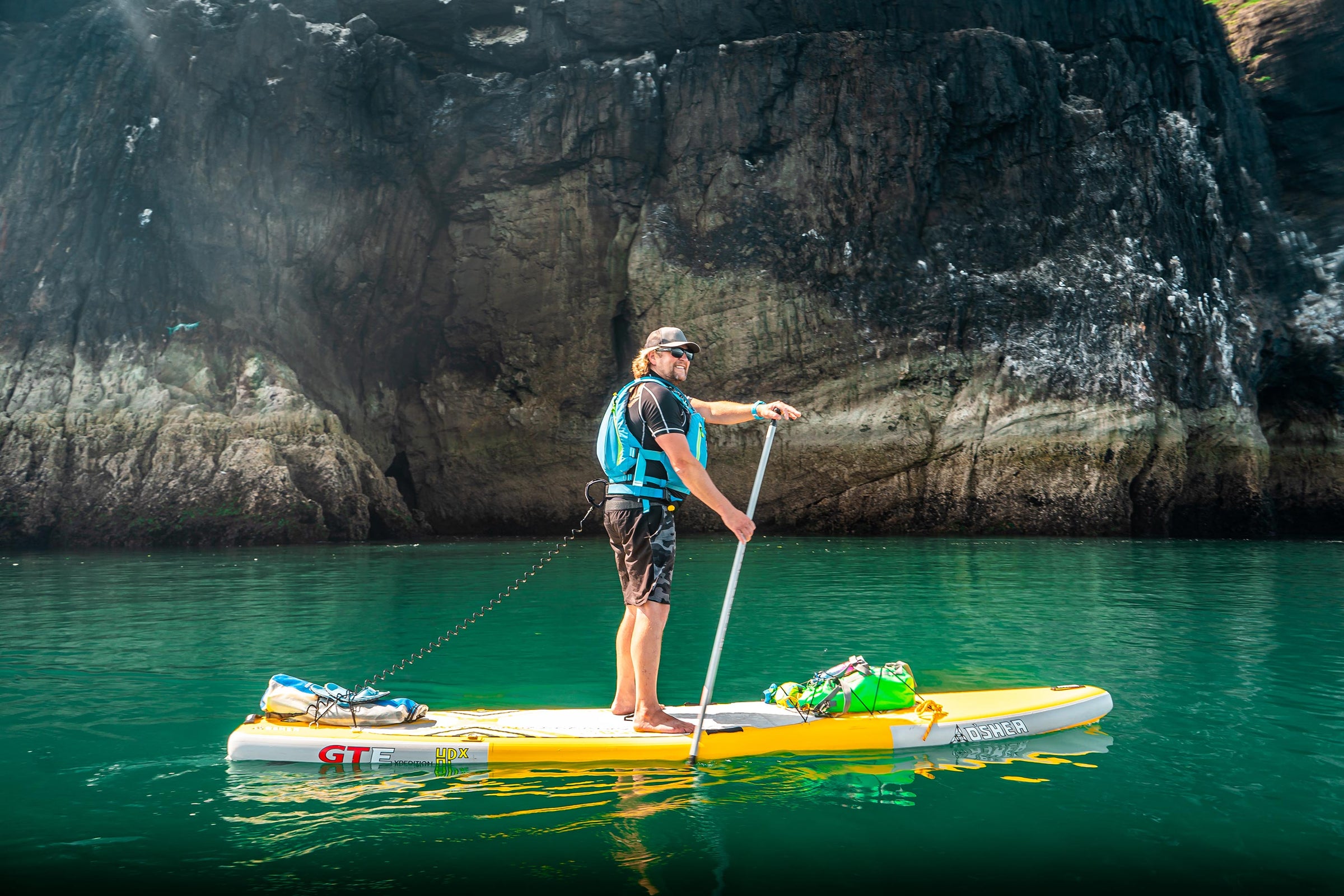 CHOOSING YOUR TOURING BOARD
WHICH TOURING BOARD SHOULD I CHOOSE?
For those into touring, or for aspiring tourers, we have a great range of ISUP boards which will enhance your adventures.

A touring board needs to have an optimal glide, for efficient and easy paddling, but also be able to carry the extra kit involved with touring, such as a dry bag. Touring boards also tend to be narrower and longer, with a lower profile in the water, so again, the rider weight is important when making your choice.
The nose of touring boards is pointier in comparison to more all-round SUP's and their hull shape and rocker is also geared towards straight line speed and efficient glide. A tourer will track better in a straight line, but will not be as maneuverable as a shorter, all round style board.
The good news is that all our touring iSUP constructions, and designs provide the required stiffness to make help that efficient gliding over long distances.